HONOURABLE AWARDEES ABOUT THE AWARD
1996
1997
1998
2000
2002
2003
2005

2006
2008
2009
2010
2011
2011
2012
2013
2014
2015
2016
2018
2019
2020
2022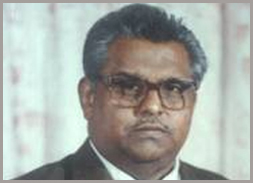 Hon. B.S.A.Swamy
Former Judge,
Andra High Court,
Hyderabad

Bokka Sri Atchuthananda Swamy well known as B.S.A. Swamy, was an Indian judge and social justice activist who spent his life striving for the upliftment of downtrodden sections of Andhra Pradesh people, particularly Backward Classes, Scheduled Castes and Scheduled Tribes through social justice and reservations in politics, judiciary, jobs and education.
Swamy was a judge of Andhra Pradesh High Court between 1995 and 2004. He founded the Andhra Pradesh Backward Castes, Scheduled Castes, and Scheduled Tribes Advocates Association, and was instrumental in implementing rule of reservation in appointment to the post of Law Officers in Andhra Pradesh.
He was also the editor of Mana Patrika magazine, and through this he spread the importance of social justice and reservations for backward castes, scheduled castes, and scheduled tribes of Andhra Pradesh. He was a disciple of Gouthu Latchanna, an Indian freedom fighter who also fought for the upliftment of oppressed and weaker sections of society, and involved with the establishment of the Gouthu Latchanna Organization for Weaker Sections (GLOW).